Nu Gen Aftercare Tattoo Balm Tattoo Balm is exceptional in its ability to assist the skin's natural healing process, and help achieve vibrant color retention. It contains some of the greatest super oils derived from the earth's plants which are valuable in vitamins and minerals. For centuries oils have been used for their healing powers and to rejuvenate the skin.
The unique antioxidant anti-inflammatory properties found in these oils will soothe the skin after a procedure and help to eliminate redness and irritation. This special formula also works as an antibacterial to help shield against infections, allowing for a rapid healing process.
Nu Gen Aftercare Tattoo Balm Tattoo Balm has been formulated with Beeswax and Shea Butter for a soft spreadable consistency that will help form a protective barrier between the skin and any harmful bacteria. It also repairs skin after a procedure without clogging pores.

When used continuously Nu Gen Aftercare Tattoo Balm Tattoo Balm will help keep the skin hydrated and nourished, which is necessary for color sharpness and longevity.
Direction: Apply sparingly 2 to 3 times daily during the healing process, or according to your artist's instructions. Continue daily use for color longevity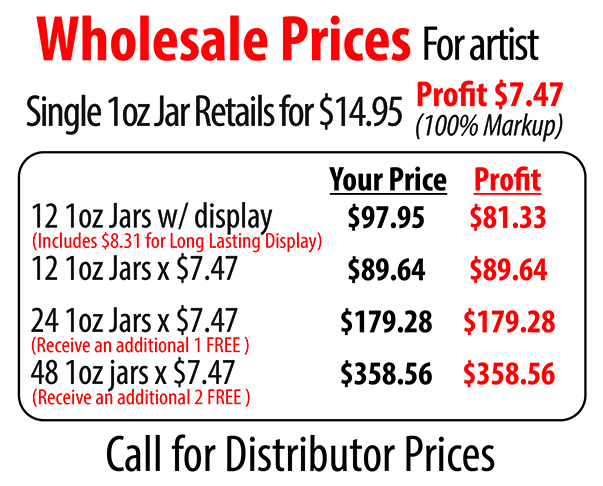 See ingredients below picture

Nu Gen Aftercare Tattoo Balm Ingredients – 8 Super Oils
Sunflower Seed Oil is rich in vitamins A, C, D and E, and fatty acids that act as antioxidants to regenerate new skin cells. It also acts like a protective barrier. Sunflower seed oil has anti-inflammatory properties which help reduce skin redness and irritation. It is high in omega-6 (linoleic) fatty acid which helps decrease inflammation in the skin and enhances the development of new skin cells. It is also a great source of vitamin E, rich in nutrients and antioxidants.
Grape Seed Oil has been traditionally used as a wound healer and anti-inflammatory, dating back to European folk healers. It is rich in vitamins C, D, and E and is high in omega-6 fatty acids, making it excellent for hydrating and nourishing the skin.
Castor Seed Oil reduces inflammation and can help relieve pain and swelling.
It stimulates tissue growth so that a barrier can be formed between the wound and the environment, decreasing the risk of infection. This creates a moist environment that promotes healing and prevents sores from drying out. It reduces dryness and cornification, the buildup of dead skin cells, that can delay wound healing. Also, Castor oil is credited with many healing qualities such as decreasing antimicrobial, antibacterial and anti-fungal properties.
Calendula Oil has antiseptic properties, which are helpful for treating wounds. Also because of its healing abilities, it can quickly speed the healing process, partially due to its anti-inflammatory properties. In addition to the unique antioxidant compounds found in this miraculous plant, it protects against infections allowing for a rapid healing process.
Hemp Seed Oil has fats, or lipids, that are similar to those found in the skin. This makes it an effective moisturizer and protectant. It increases elasticity and brings new life to dry, tired or dehydrated skin. Hemp oil can also reduce redness and irritation because of its anti-inflammatory properties. It also adds vitamin D, allowing the absorption of calcium which is needed for smooth healthy skin.
Jojoba Seed Oil has been used over centuries for its healing properties on the skin. Jojoba it is full of nutrients like Vitamin E and B, as well as antioxidants and minerals such as chromium, copper, and zinc, which all nourish and protect skin from environmental stressors.
Vitamin E is a fat-soluble vitamin and is an important antioxidant. It acts to protect cells against the effects of free radicals,which are potentially damaging by-products of the body's metabolism. Also can help speed up wound healing.
Olive oil has vitamins and other antioxidants that help skin cells to regenerate. The antioxidants and antibacterial effects speed up the healing process and is beneficial for the overall health of the skin.
Also part of the ingredients:
Bees Wax is a valuable source of protein and essential fatty acids. It is one of the most penetrating oils is to moisturize, soften and heal dry skin. Its anti-inflammatory effects can help reduce redness and inflammation as well as help soothe and calm the skin. Vitamins A, C, E, beta carotene, vitamin D, protein, lecithin, and essential fatty acids in Avocado oil all support the healing process.
Shea Butter is a skin super food that is naturally rich in vitamins A, E and F. It provides the skin with essential fatty acids and the nutrients necessary for collagen production which encourages skin rejuvenation. It has a long history of medicinal use, such as wound care.