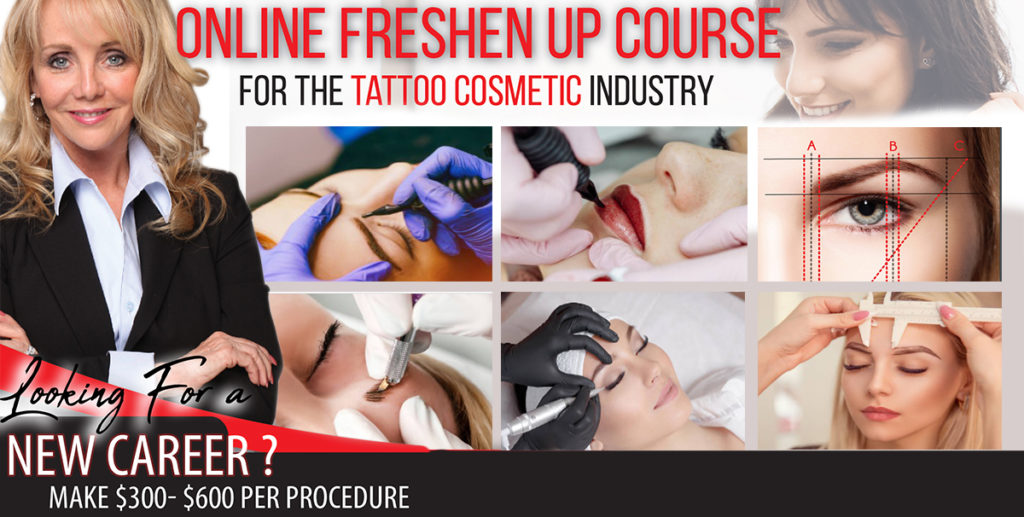 On Line Freshen Up Course
This online freshen up course will help  artist in the field while introducing Cosmetic Tattoo as a new rewarding career to others.  See up close the popular procedures being performed that are enabling people around the world to successfully make a six figure income.
Debbie McClellan has been a permanent makeup artist for over 25 years. She is the author of The Permanent Makeup manual and The art of Microblading Manual which are used worldwide for educational material. Now for the first time she has put together an on-line course bringing both her manuals to life! She goes through all the steps up close from start to finish. Procedures include Microblading Brows( hair strokes), Permanent Makeup Brows ( powder look), Eyeliner, and Full lip color.
Learn how to get the best color results, mix colors, what colors to stock, importance of before and after pictures, art of drawing, applicators, needle usage, styles, shapes, applying color techniques, marketing and much much more!
With the right attitude and drive, you can build an exciting career in an unique field that can be both lucrative and rewarding!! This online freshen up course is not meant to take the place of a classroom hands on experience.